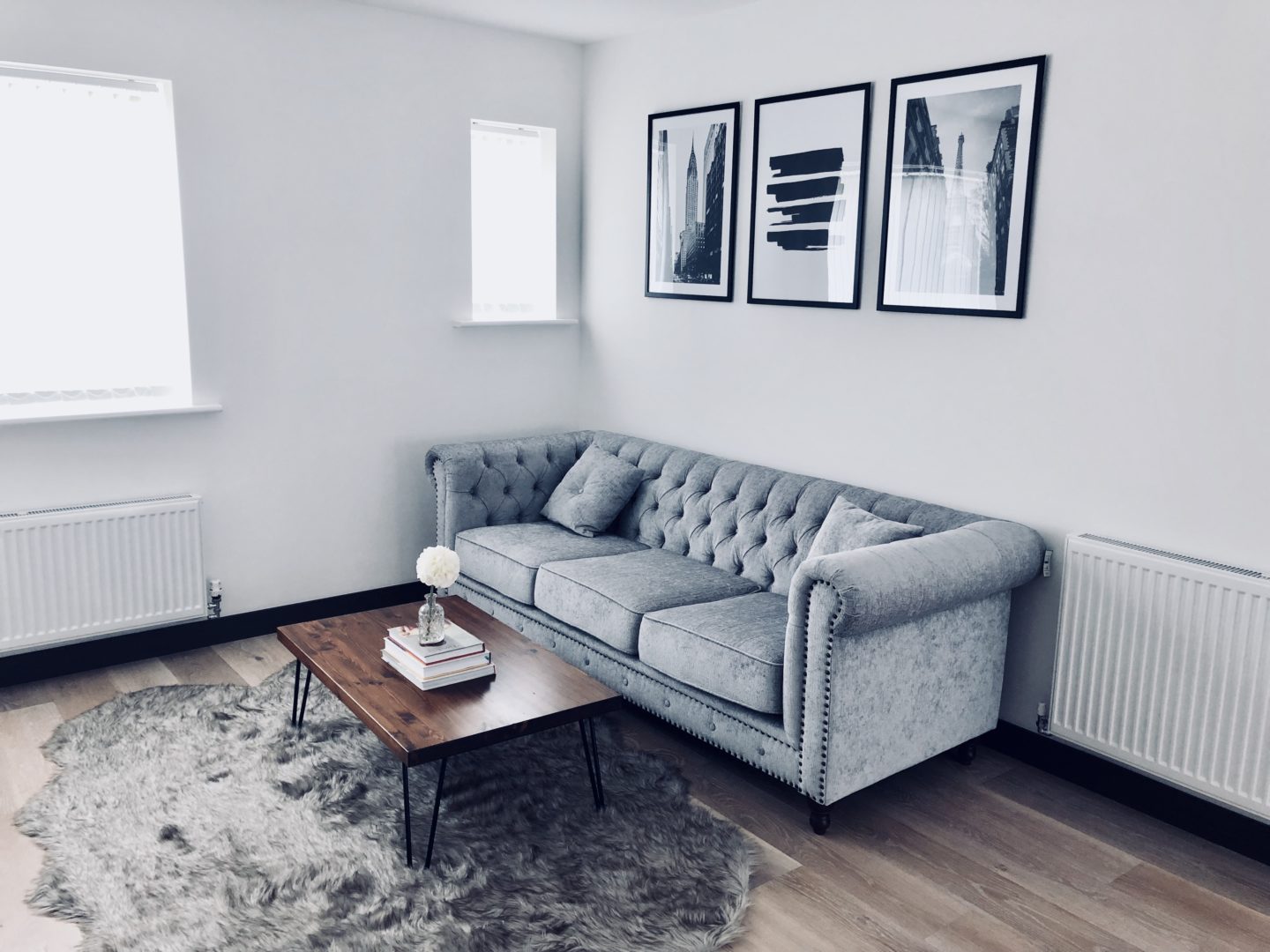 Recently, I moved from central London to Buckingham, to pursue my second degree at university. I was nervous to move out of London, my comfort zone, to a place totally unknown. This move signified the beginning of a new chapter in my life. It was a bitter sweet feeling. I didn't have much furniture of my own in my previous apartment, which made the move relatively easy. My new place was essentially a blank canvas waiting to be decorated.
In the first few weeks following my move, I waited for all the furniture to arrive as I placed orders whilst still living in London. After what felt likes ages, I had the basics; sofa, coffee table, chest of drawers and a bed. Despite having this, I kept feeling like I was waking up at strangers house each day. It just didn't feel like home yet. I didn't want to buy too much for this place as I only intend to be here for the length of my degree (4 years – yikes!).
Over the next few weeks, I began purchasing little trinkets to add to various areas in the house that could possibly make it feel a bit homely. I saw couple books in TK Maxx and thought they would work great together as coffee table books. I found a beautiful faux flower arrangement while at M&S and thought it would go well in any room!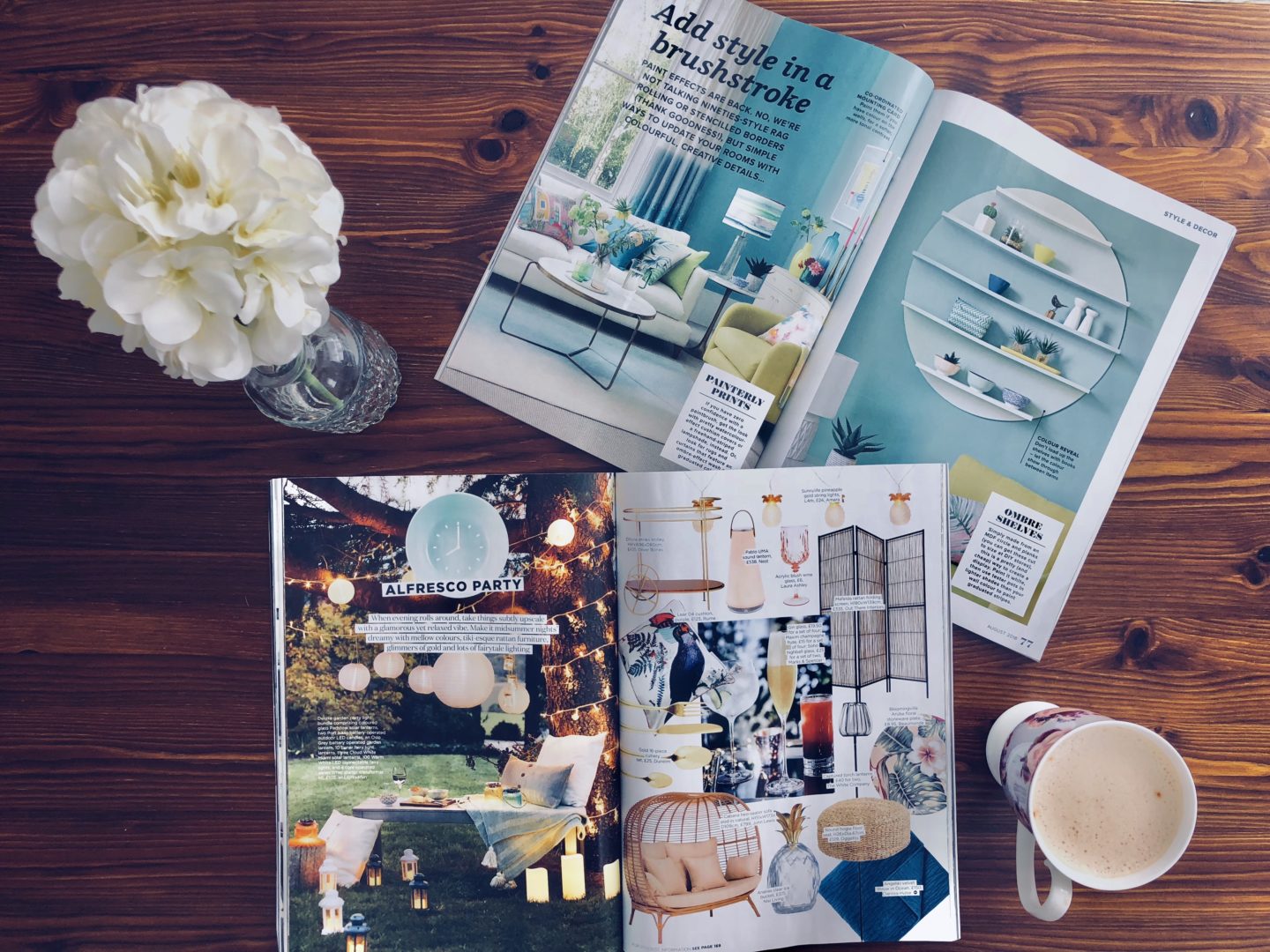 I unboxed all the candles, that I'd been saving for an occasion, to add to my living room. I usually never burn candles unless it's a chilly fall night. With candles, I tend to buy ones from Diptyque as I love the strong scent it produces. Their  It's really odd how these little things can add so much character to the house and make it feel like home.
The next thing I thought of was adding paintings up to fill up the empty walls. In my previous apartment, I didn't have much art work. Like with furniture, you don't quite know how the piece will look until its actually in the apartment. I was worried of choosing anything that wasn't going to go well with the furniture. Desenio is well known on Instagram, my feed is always full of bloggers doing collaborations with them. I headed over to their website and had a quick look at their prints. I fell in love with them all! They even had a tool that would help me visualize how the prints would look in combination.
In the end, I settled with buying 7 50×70-sized prints for the house. I didn't buy the picture frames from their online store as I thought they were quite over-priced. I picked the frames from IKEA instead, where they were priced at £5 (who doesn't love the good old IKEA!). I didn't want to drill holes onto my walls, so I purchased Command strips instead (definitely worth a try if your frames are light).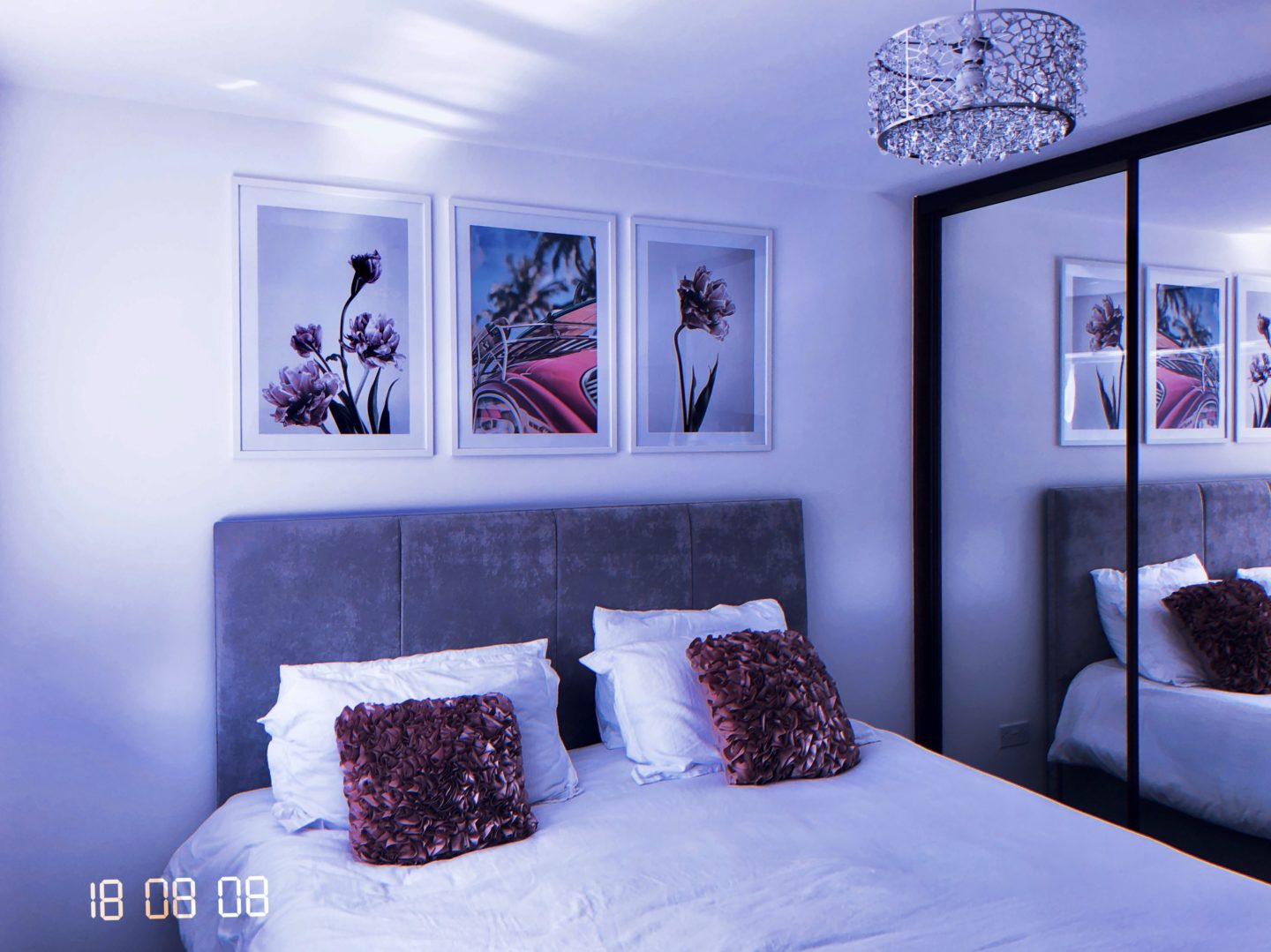 Finally, another think that really helped me step-up my interior design game was picking the right lampshade. So far, I have only picked light pendant from Next Home for my bedroom. It completely changed the appearance of the room and helped me add a feminine touch to it. I am yet to pick out lampshades for the hallway and living room. I think the delay is due to how indecisive I am with interiors.
My new apartment is all a work in progress. I'm sure it won't be long until it begins to feel like home! Would love to now your thoughts on the interiors of my new place in the comment section below!
P.S. I  wasn't compensated for the products in any way. All views expressed are my own. I use affiliate links. It does not affect you in any way other than a small percentage of the sale may go to the person who generated the link. You pay no more, no less for buying, it's just a couple of pounds goes to the person who influenced sale of the item.