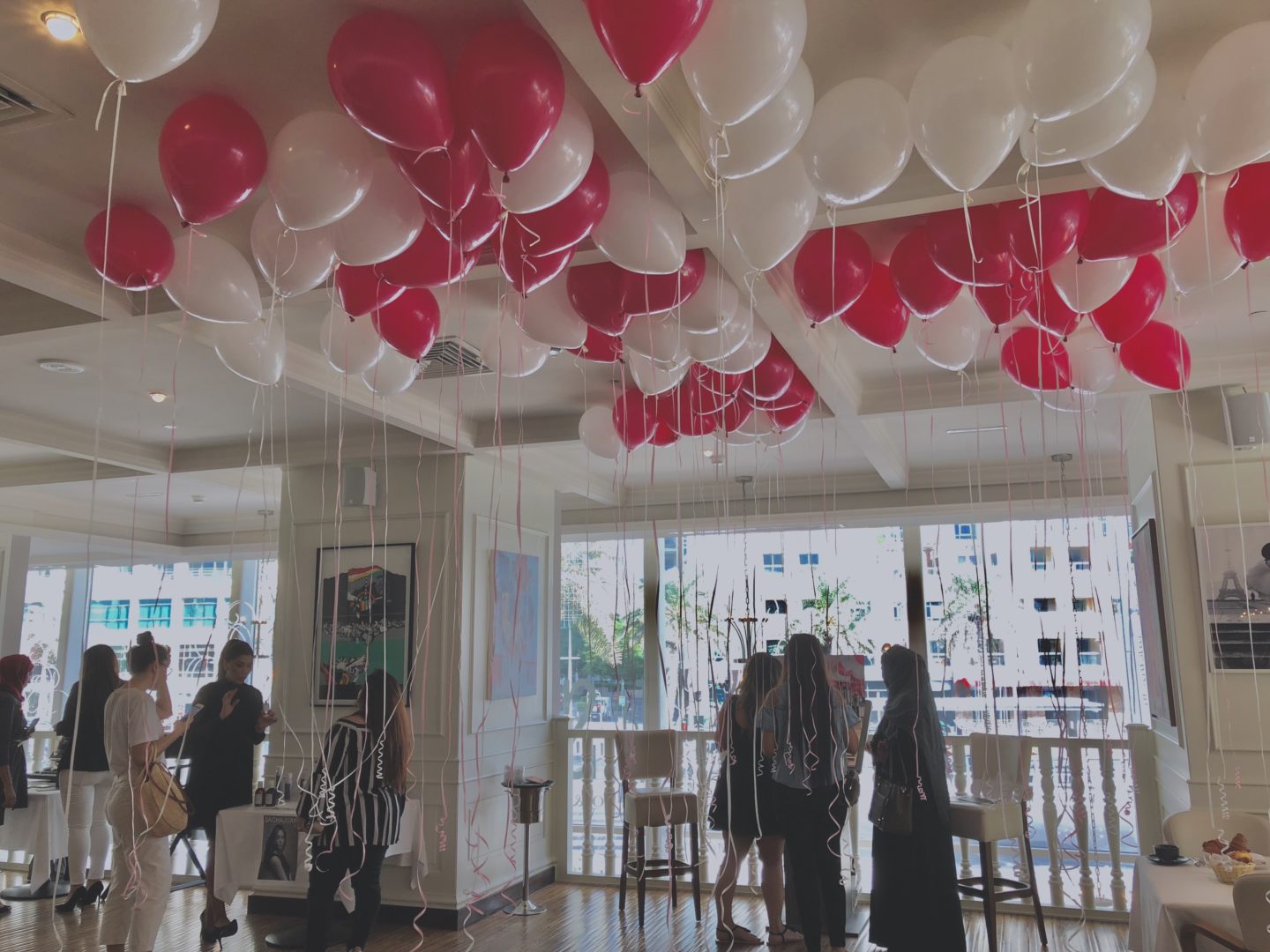 Recently, I had the opportunity to attend the Beauty Carnival, an event held in Downtown Dubai by Beauty Solutions Middle East and Beautiful Brands.
The event had a set-up that mirrored that of a carnival. They had everything from the spin-the wheel game to a cotton candy stand! Alongside this, there were little stalls, each representing a beauty brand that is sold online at Beauty Solutions Middle East and Beautiful Brands. Each of these stalls were beautifully decorated with products that particular brand sold.
On the day, as I walked around the event, I got to discover so many brands I hadn't known of before. I spoke to representatives who were seated at their respective stalls and learned more about their brand and products. Here are my 5 labels whose products I uncovered at the event and took an immediate liking to.
Sachajuan
Sachajuan was created by two esteemed hair dressers in Sweden. All their products have simple formulas that work on improving the health of your hair and making them more radiant. I was particularly intrigued by their 'Ocean Silk Technology' which consists of extracts of two cold water algae from oceans: rhodophycea and chondrus cripus. Rhodophycea works on the inside of the hair to boost hair elasticity, provide hydration and restore the hair mineral balance. Chondrus cripus works on reducing signs of damage on the surface of the hair, thereby making it look healthier. Moreover, it also protects the hair and boosts hair shine. This technology is used in all their products such as the Ocean Mist volume shampoo and conditioner. I really liked their Protective Hair Perfume that freshens the hair whilst offering shine and color protection
Bubble T Cosmetics
Bubble T makes colorful and fun bath and body products for all the tea-lovers out there. They have amazing tea-themed scents like Lemongrass and green tea, and Moroccan mint. Their products offer a unique take on your regular bath and body care. I am a fan of their Bath T-bags: little teabags packed with bath salts whose smell awakens your senses that leave you feeling fresh. They've also go other products such as Popsicle Bath Fizzers and Bath Pearls!
Show Beauty
I fell in love with Show Beauty products as soon as I laid eyes on them! Show Beauty makes a range of styling and finishing products that provide the best blowout experience one can imagine. They hair care targets three main issues; Moisture, Repair and Volume. I liked the Pure Treatment Oil, which is a multifunctional and lightweight elixir oil that provides deep nourishment (and smells divine!). The scents in their products have been developed by the Swiss perfume giant, Givaudan, that adds an air of sophistication to their elegant product.
Delilah Cosmetics
Delilah is a UK based beauty brand that was developed out of love of cosmetics. I specifically like the Pure Light Liquid Radiance, it is a sheer and lightweight serum with Vitamin E that helps even skin tone and create that glowy look. This has now become a part of my makeup routine! I massage 2-3 pumps onto my face after after priming it and then proceed with my usual foundation. For the days I require less makeup, I apply the Liquid illuminator after my moisturizer and use that as a base for my makeup instead of applying my foundation. Another product I'm loving is their Retractable Eye Brow Pencil. This pencil helps me fill in my brows with precision. It has two sides, one having the narrow nib to create lines that resemble hair, and at the other end you've got a built-in brush to help brush away any harsh lines thereby creating a natural looking brow.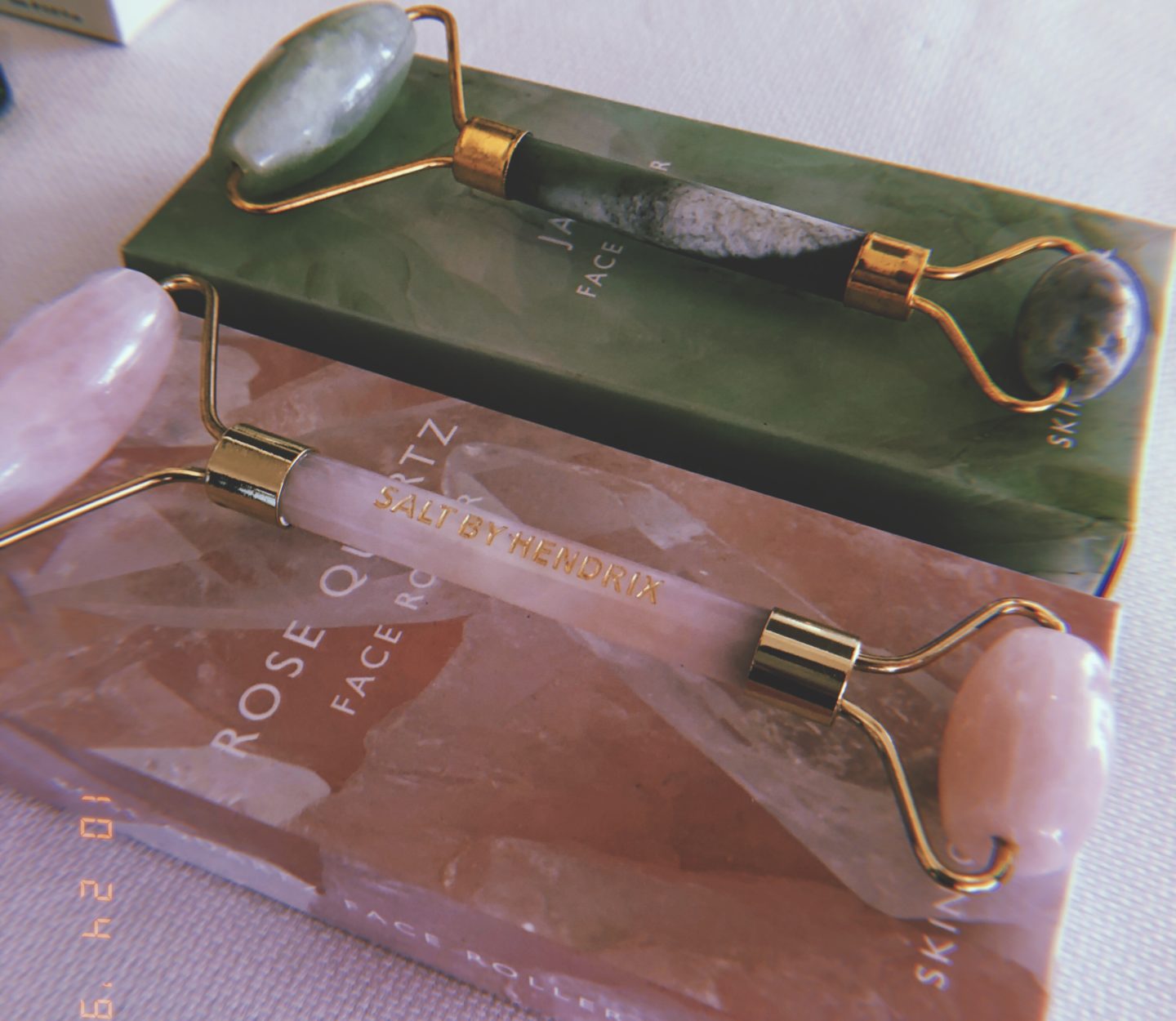 Salt by Hendrix
The modern design of Salt by Hendrix products makes them one of the most Instagramable skincare brands I've seen. They've got a variety of products with intriguing names such as the Mermaid Oil. The Mermaid Facial Oil is a fast-absorbing oil containing Omega 6, Omega 9, Fatty acids, and Vitamin A & E that work on improving the elasticity of the skin. Another product I liked was Bath Time Baby, a set of five of their best-selling bath salts that come in test-tubes. Each test-tube contains a different bath salt such as Heather Flower and Ylang Ylang and Vanilla. Don't their products look simple yet beautiful?
Have you tried products from these brands? Would love to know your experience in the comments section below!