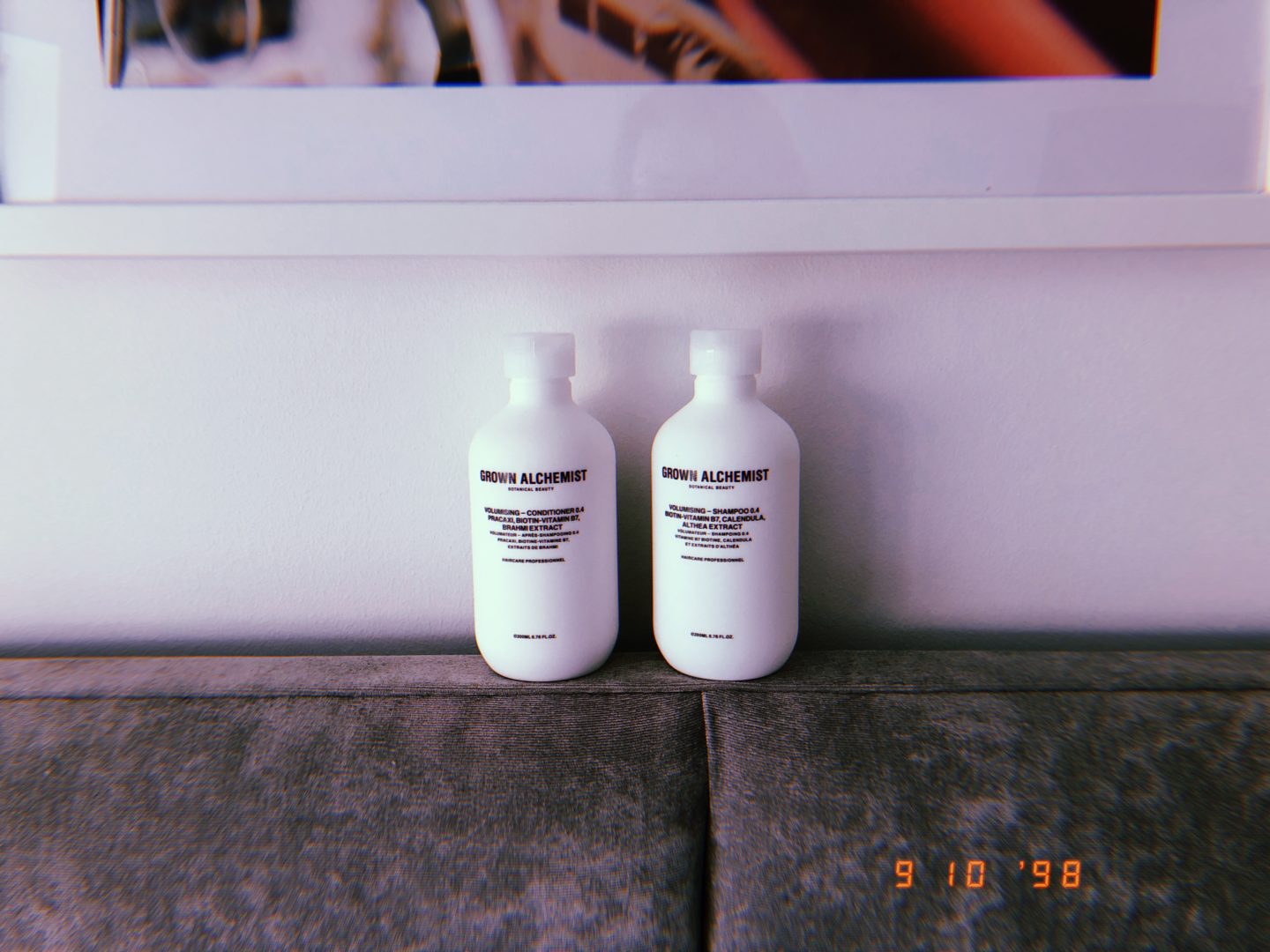 According to the Gregorian calendar, September 1st marks the start of meteorological autumn. With this change in season, I decided it was time to change my hair color. I wanted to bid farewell to the light summery blonde I had and instead opted in for a slightly darker blonde.
After a 3-hour long session at my hair salon where they used a million different toners, I finally had the desired hair color to kick of the fall season. I was definitely looking forward to the season of pumpkin spice lattes and the sound of footsteps crushing fallen leaves!
Maintaining the blonde color, for someone with naturally dark hair, can be a demanding task! I mentioned the importance of using Toner shampoos in one of my previous articles but, that's only the tip of the iceberg. As you many know, going blonde requires the application of hydrogen peroxide, AKA Bleach. Alongside making hair fee dull and brittle, the use of bleach immensely damages hair.
From the moment I turned blonde, I have always invested in using the right products to not only maintain, but also nourish my hair. After my most recent visit to the hair salon, I decided to try haircare from the Australian brand Grown Alchemist. I was particular attracted to this brand due to their philosophy of achieving results without the use of harmful chemicals. They have different haircare products to target various hair profiles: Nourishing, Color Protect, Anti-Frizz, Detox, Strengthening, and Volumizing. I purchased the Volumizing Shampoo and Conditioner.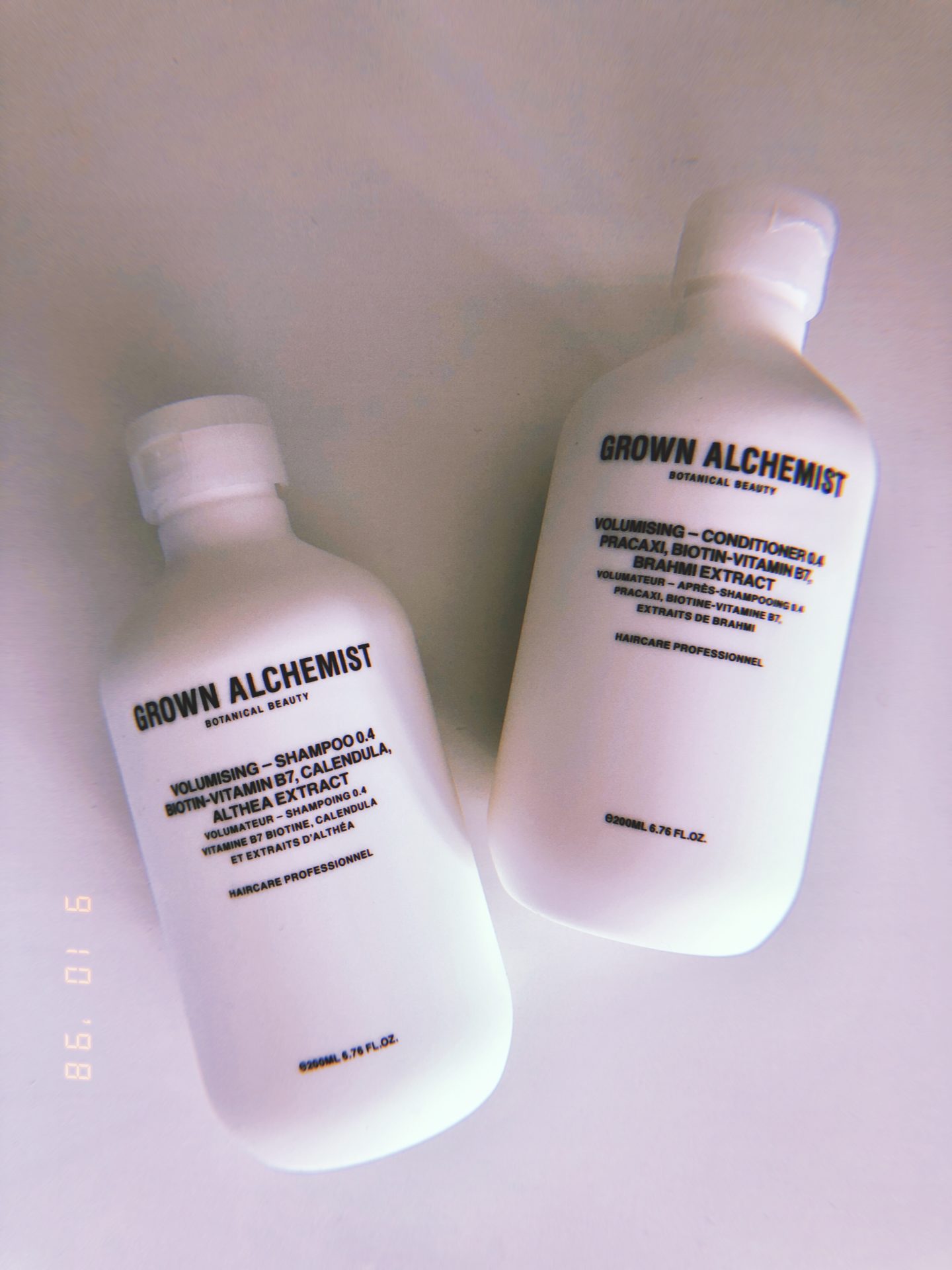 I loved the simplistic and modern packing of the product from the minute I laid eyes on it! The Volumizing Shampoo contains:
Biotin-vitamin B7 promotes hair health and growth noticeably boosting hair shaft diameter creating volume.
Positively charged guar gum bonds to naturally negatively charged hair shafts increasing volume and thickness the hair.
Althea extract provides detangling cationic proteins that assist in the separation of hair shafts noticeably creating body and volume.
Calendula rich in flavonoids reduces aging signs by nourishing and conditioning the hair and scalp, accelerating hair growth, strength and damage recovery.
Plant-derived liposomes bond actives to the outer layer of the hair shaft, the cuticle and penetrate into the cortex optimizing the delivery of actives, ensuring healthier voluminous hair.
The presence of these elements in the product helps create volume and boosts fine or flat hair without stripping hair of their moisture. Their innovative and natural formula is why I decided to purchase their products in the first place.
The Volumizing Conditioner shares many ingredients with the shampoo such as the Biotin-vitamin B7, the Althea extracts and the Plant-derived liposomes. Alongside these ingredients, it also contains:
Pracaxi oil rich in lignoceric acid that hydrates and conditions, leaving hair smooth, shiny and luminous while providing styling manageability.
Flavonoids from brahmi extract support the protein matrix, increasing hair resilience, leaving hair less susceptible to breakage, while promoting growth leaving hair looking voluminous and lustrous. The texture of the conditioner is thick, making it ideal for my hair.
I apply two pumps of the shampoo onto my damp hair. Following that, I use my Grown Alchemist Volumizing conditioner and leave it on for 2 minutes after which, I rise it off with warm water. The texture of the conditioner is thick, allowing it to stay in my hair for the 2 minutes before I wash it off (I'm not a fan of thin, runny conditioners).
The products are gentle on my hair and leave my hair feeling hydrated and nourished. It has a clean, earthly scent to it that hints to the natural ingredients that have been blended in. My hair feels incredibly soft after a wash and, most of all, it's voluminous.  I have literally been loving everything about this product duo and thought of sharing my thoughts on them!
Have you ever tried any Grown Alchemist products? Would love to know your recommendations and thoughts on their organic products in the comments section below!