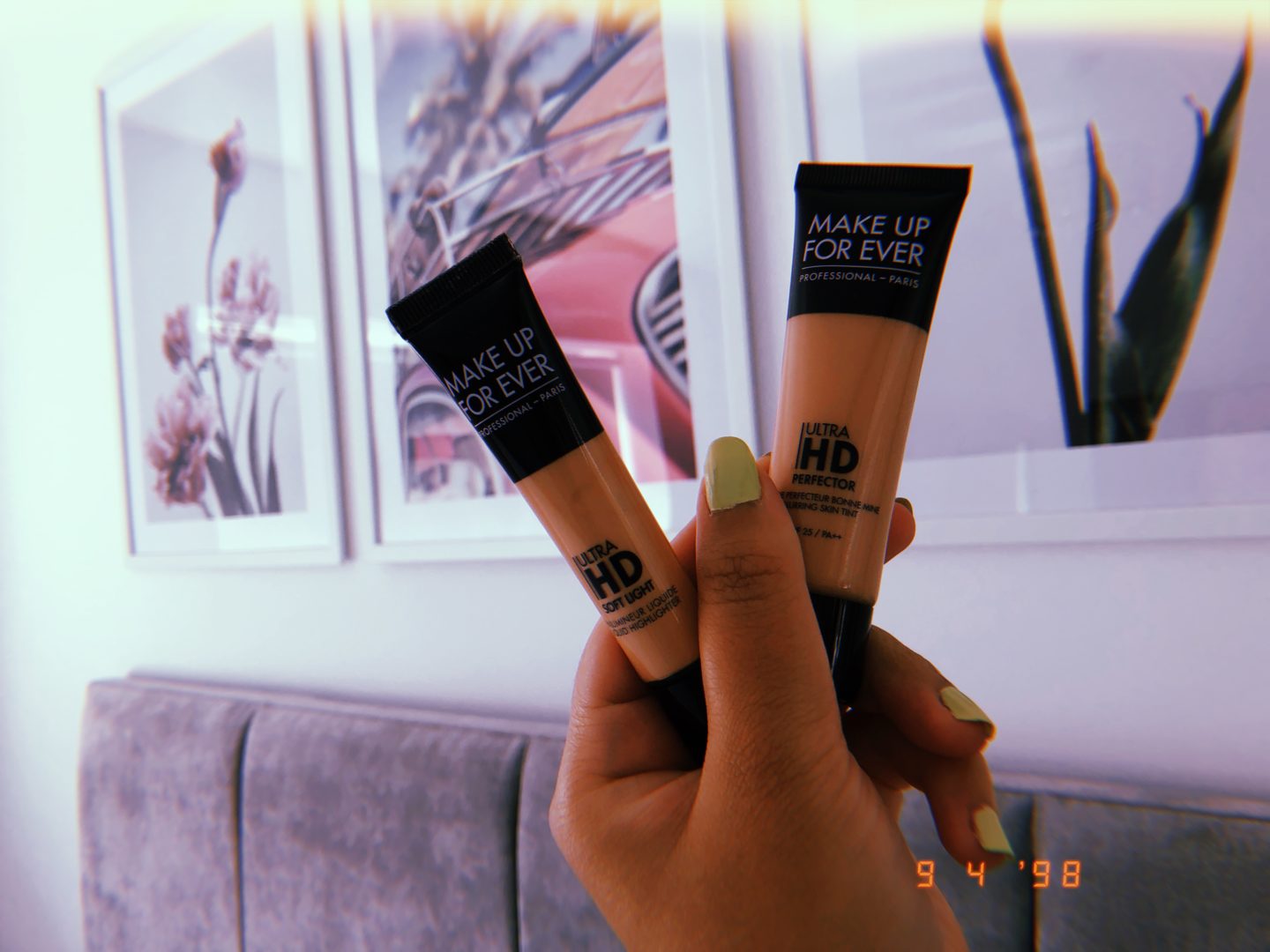 I've been a fan of MAKE UP FOR EVER for some time now. Their products tend to work quite well on my skin at times when its oily or when its dry.
I decided to give two of their latest products a try; (a) MAKE UP FOR EVER Ultra HD Perfecter Blurring Skin Tint and the (b) MAKE UP FOR EVER Ultra HD Soft Light Liquid Highlighter.
The Ultra HD Perfecter Blurring Skin Tint has a lightweight texture and glides onto my skin effortlessly. It's perfect for days I want to apply less makeup or to create a natural look. It provides medium coverage when applied and blended with a beauty blender. It's also quite hydrating. It comes in 12 warm and flexible shades, each of which work on 5-6 skin tones, so you'll definitely be able to find a match for your skin tone. I use the product is shade 06 Warm Sand.
The next product is the Ultra HD Soft Light Liquid Highlighter . I apply this product with a concealer brush and then blend it with my hands. I have struggled with finding the right highlighter that works for my skin color and type. This product gives me a dewy glow. When used in smaller amounts, it can add a subtle glow to your everyday daytime look. It has a pleasant scent to it. The product comes in 4 shades. I used it in Shade 30 Golden Champagne.
Have you tried these products yet? Would love to know your current favorite foundation and foundation in the comments below!
I feature my current fashion and beauty picks on Instagram daily and would love to have you join me!