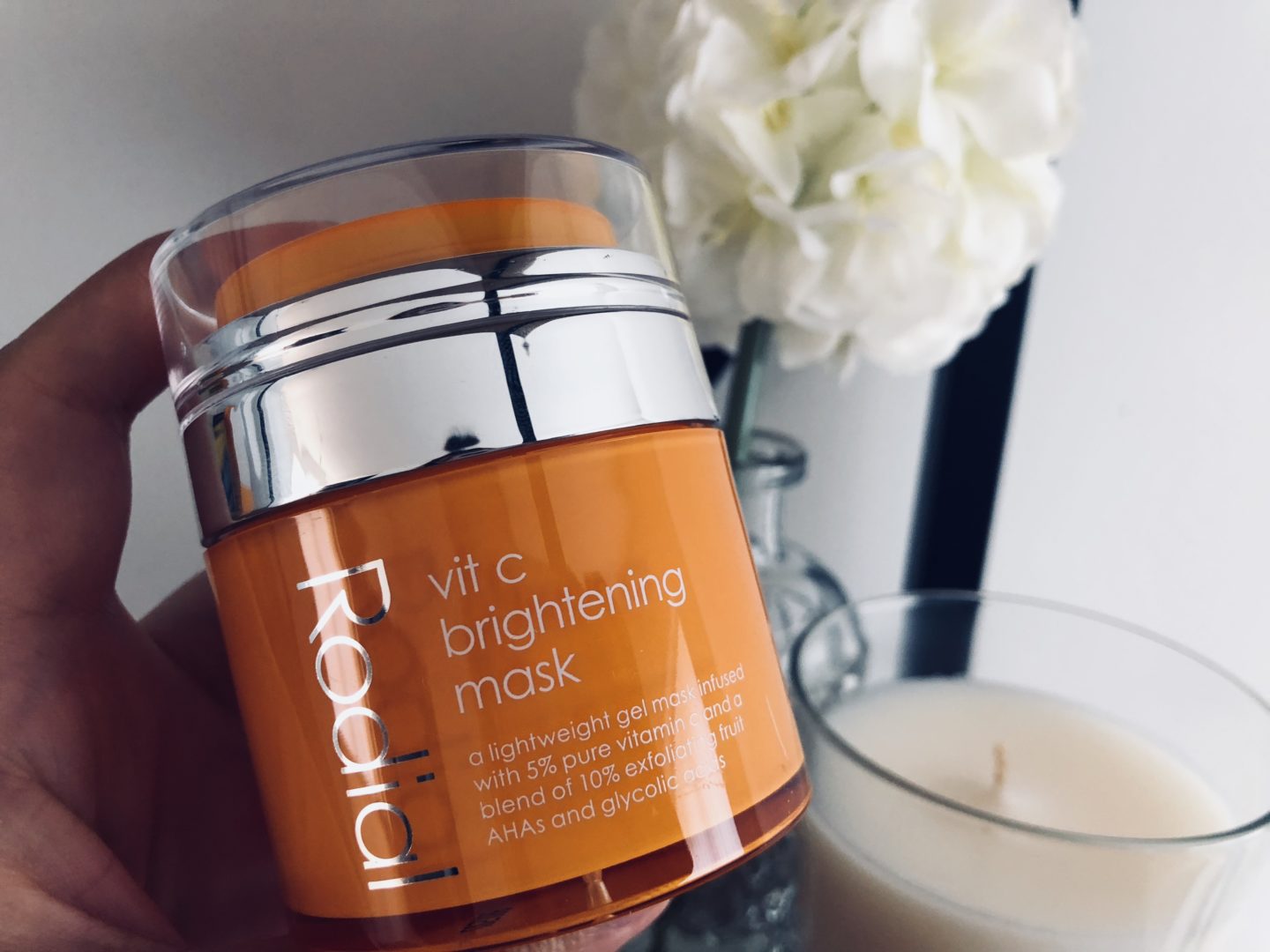 I've always been someone who used to wear makeup all summer long, no matter what the weather forecast was for the day. After an hour of stepping out in the heat, most of my makeup would simply come off with the sweat. It wasn't until last summer, I vividly remember that hot day (you tend to remember the only 4 hot days a year you get when you live in England). I woke up with an almost clear face, lacking redness and spots. I'd like to think it was a miracle, but in hindsight, it had probably been the result of the 3 liters of water I'd been having for the past month. I suddenly felt the urge to avoid makeup for the day altogether.
Overtime, I began using less product on my face on hotter days. It sort of became a norm. It made me realize how much quicker I'd be ready, how much long I could use the makeup I had and most of all, how hassle free the process of getting ready for the day became! I also got a whole 30 minutes extra in bed – it's a win-win for all!
I attempted to keep my 3-liters-of-water-a-day routine up. I also decided to use face masks more often than once a month, like a little treat for myself. I usually try multiple masks before I find one that really works well for my skin. Up until this point, I was mostly using sheet masks. The problem with sheet masks are that they tend to slide off easily and I could never seem to do other stuff while having that on my face. I decided to risk it all and purchase those masks that you get in a little container, the ones you have to manually massage onto your skin.
Pictured above: My favorite masks from the Rodial range Rodial Vitamin C Brightening Mask (50ml) and Rodial Super Acids Xtreme Acid Rush Peel (20ml).
My skin profile is a bit odd, It gets crazy oily when it's close to that time of the month. For the rest of the days, it dry as a desert. I absolutely love mud masks but, they most definitely do not work on my dry skin. I wanted to try a mask that would work just as well on my skin regardless of how dry or oily it has been. This is what the Rodial masks have helped me achieve. The top two from their range of masks are (a) Rodial Vitamin C Brightening Mask and (b) Rodial Super Acids Xtreme Acid Rush Peel.
  Pictured Above: The Rodial Vitamin C Brightening Mask has a milky-color appearance. The product has a rich thick, gel-like texture that allows it to say on your face without sliding off. 
The Rodial Vitamin C Brightening Mask is something I use in the evening while I am reading or working on assignments or my blog. The mask appears milky in color and thick, rich texture that allows it to say on your face whilst working its magic. It has got 5% Vitamin C that enhances the radiance of your skin, evens the tone and as a bonus, it works on dampening down age-related spots. I have also experienced a reduction in the appearance of sun spots on my face. The presence of fruit, lactic and glycolic acids in 10% of the product leaves the skin feeling renewed and rejuvenated. I use this mask 2 times a week for 20 minutes and rinse if off with warm water after. The 50 ml version of the Rodial Vitamin C Brightening Mask retails at £65 (pricy but worth every penny). There is a slightly different version of this mask that can be purchased as a sheet mask that retails  at £43.
Pictured Above: The Rodial Super Acids Xtreme Acid Rush Peel (20 ml version). This mini version can be purchased in the Rodial Heroes Collection. The collection contains minis of other masks from Rodial as well. 
The Rodial Super Acids Xtreme Acid Rush Peel is a clear-colored mask that comes in a gel-like consistency. What makes this a bit different that the Vitamin C Brightening Mask is that it works more on your blemishes, therefore making it ideal for the times when I have more breakouts. The reduction in imperfections is due to the presence of Azelaic acid. Just like the Vitamin C Brightening Mask, the Xtreme Acid Rush Peel has got glycolic and lactic acid that gently exfoliates the skin without making the skin too dry. Its innate probiotic technology offers protections against harsh pollutants and boots hydration. One of the most pronounced effects of this mask is it's brightening effects due to Pronalen fruit acids. Pronalen acid is usually found in fruits such as grapes, lemons, and passion fruit. I apply this to my face and neck once a week for 10 minutes. This is the ultimate product for a dewy glow and retails for £45 (for 50ml).
There isn't one magic portion needed to achieve the skin of your dreams, but little things like a decent water intake, adhering to skin care routines and little treats for your skin (like masks) will definitely go a long way.
Would love to know any secrets to achieving a flawless and dewy skin, just drop it in the comments below!
P.S. I  wasn't compensated for the products in any way. All views expressed are my own. I use affiliate links. It does not affect you in any way other than a small percentage of the sale may go to the person who generated the link. You pay no more, no less for buying, it's just a couple of pounds goes to the person who influenced sale of the item.